If you are planning to follow my live-streamed paper on Michel Serres and alterity on Periscope this coming Tuesday, you might want to download the handout that will be distributed to seminar participants. Here it is: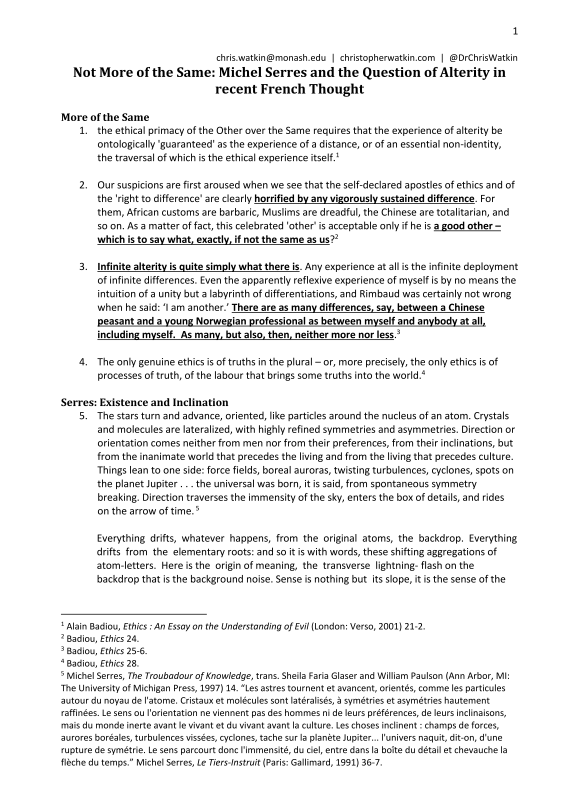 The handout contains fourteen quotations and two diagrams to which I will refer in the course of the paper.
During the paper itself you can make comments and ask questions here.