First of all, some good news: Deakin have given me the go-ahead to live stream my seminar on Michel Serres next Tuesday. Thank you Daniela!
This morning I tested streaming live video in Twitter and discovered a few things that you might find useful if you're planning to tune in (as we used to say in the olden days). If you just want to know how to ask questions and make comments next Tuesday, scroll down to the bold type towards the end of this post. If you are interested in streaming live talks yourself, then I've included all my working which, I hope, can save you some time and frustration.
You don't have to follow me on Twitter, or indeed have a Twitter account at all, to watch the live video.
To watch on Twitter, just navigate to https://twitter.com/drchriswatkin. The video should appear in my feed.
Twitter doesn't update immediately, so if you think the stream should be live and you can't see it, refresh the page.
You can watch the video directly in Twitter, and it looks like this (apologies to the 3 viewers who were subjected to the rather uninspiring sight me fumbling around this morning testing the video!):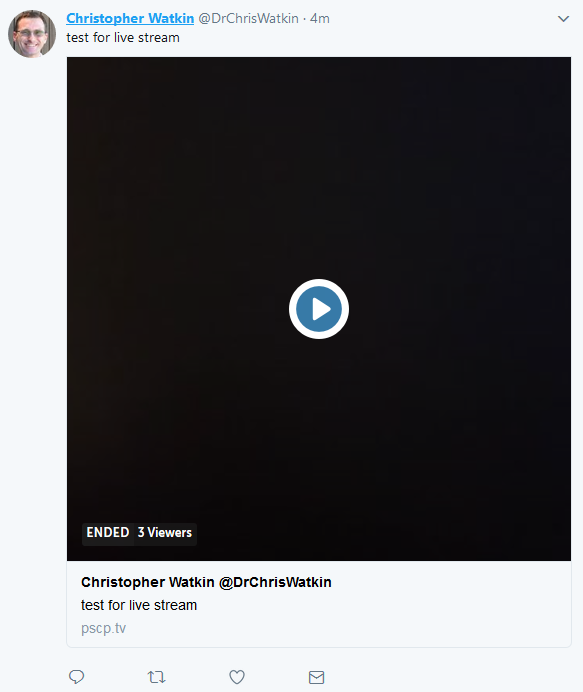 During the broadcast itself you can also click on an icon in the bottom right of the stream in Twitter to go full screen. If you do so, you are taken to Periscope and you get a screen like this: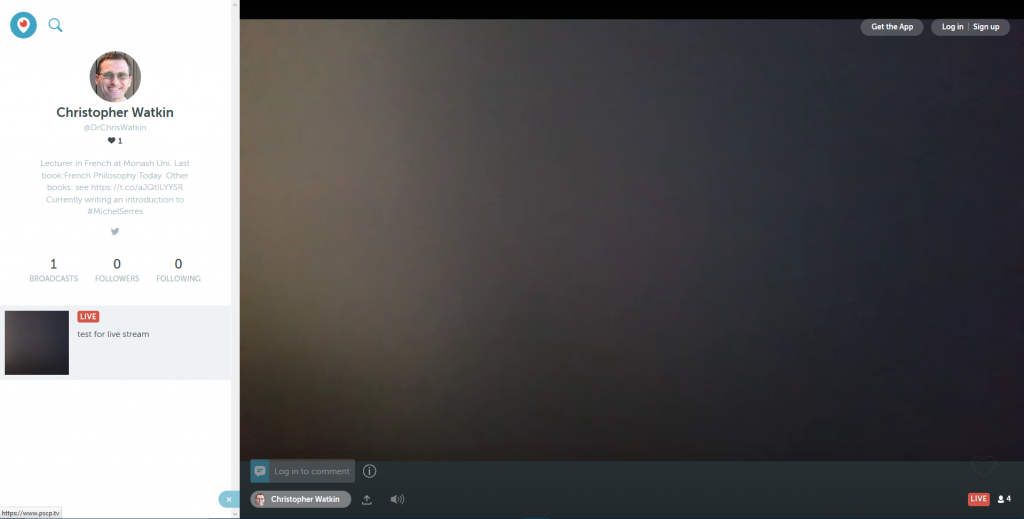 The tricky part is how to integrate interaction with the remote audience. Making a comment in Twitter (the red circle on the bottom left in the screenshot below) has two restrictions: 1) you need a Twitter account, and 2) your comment is restricted to 140 characters. Not great. Messaging me (the box on the right) has no character limit but 1) you can't see others' questions, 2) you can't see my answers to others' questions, and… 3) you need a Twitter account.
Read more on christopherwatkin.com>>